We custom build in New Zealand and offer for sale the High Voltage Battery Testing Complex.
Our 14/19/20-Channel Battery Capacity Analyzers are deployed in New Zealand, Australia, UK, Ireland, USA, Spain and few other countries.
You could get hardware, software, hybrid battery repair and rebuild know-how, method of procedure, and hands-on training directly from the Battery Analyzer Inventor in our Lab, based in Auckland, New Zealand.
Our Complex is "the business out of the box". It requires minimum space, can be set up in your basement or garage. It is unique and allows to start new business with quick return on investment.
If you are professional Auto-Electrician facing challenges of Prius Battery Repair and/or looking for the new revenue streams – you need our Battery Testing Complex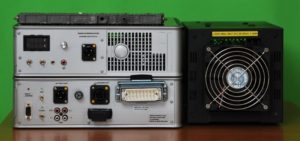 Animated GIF above is compiled from 5 test results – four tests of the failed battery packs from two Prius conducted on our Battery Analyzer and one load test of the pack rebuild from still usable modules. 23 failed modules have been spotted in those two packs during 4 tests. Those are impossible to identify with voltmeter and very easy with our Analyzer.
Watch videos on our YouTube channel: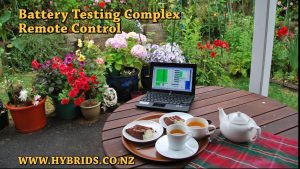 Testing 1000 modules in 1 month on 20-channel Battery Analyzer
Testing Complex Main Blocks, Cables and Safety Alarms in action
Battery Analyser 20-channels – Comparative Test of 20 Prius Modules
Battery Modules Manufacture Date Scan: Original, Swapped or Rebuild?
Prius Individual Module Testing with Digital Voltmeter (DIY method)
Prius Battery – Balancing & Charging 20 Modules
Battery Analyser 19-channels – Testing Cylinder Type NiMH modules
Battery Capacity Analyzers are assembled in New Zealand from high quality parts and components made in Japan, S. Korea, USA and Germany.
Battery Capacity Analyzer Main Functionality:
User-friendly graphic interface.
Audio-Visual monitoring.
Measured parameters are displayed in a manageable color graphic format.
Visual comparison of individual battery parameters.
Results are instantly displayed and do not require extra calculations.
Provision for further analysis and battery rebuild.
Alarm system with audio and visual alerts and automatic cut-off charge/discharge.
Multi-channel temperature control.
Electronic timer.
Usable Remaining Capacity (URC) testing of the rebuild battery pack.
Capacity test is conducted simultaneously on individual battery modules assembled in series.